Patchers at the Lakeshore Presents
The Threads of Friendship 2017 Quilt Show on May 12 & 13
It is almost time for our Biennial Threads of Friendship Quilt Show, so put it on your calendar for May 12 & 13, 2017 at the Fellowship Reformed Church 4200 East Apple Avenue. We will have two raffle quilts, a new challenge quilt, new vendors and much more. We wouldn't have a great show without all of you who volunteer and your beautiful quilts, so start thinking about what you would like to put in the show and what you would like to volunteer for.
Quilt Registration Table                                                      Kathy Ploughman/Dianna Michelli
The Threads of Friendship Quilt Show is coming on May 12th and 13th 2017. Please be thinking which of your quilts you would like to enter. We have included an entry form for your quilt in this newsletter. We will begin accepting the entry forms at the February 2017 meeting. Please attach a photo of your quilt to the entry form (The photo will NOT be returned to you). Click here to download the Quilt Entry Form.
Volunteer Table                                                                         Jami Harwood/LouAnn Mrotz
Stop by and see Jami &  LouAnn at the Quilt Show Volunteer Table. We have several positions available to help with the Quilt Show. We look forward to working with you!
Raffle Quilts                                                                               Suzette Mattson
Tickets for the quilts to be raffled off at the 2017 Quilt Show will be on sale at the February 6th PALS meeting.  They are $5 each or three for $10.  Plan to buy several.
2017 Challenge                                                                           Kay Wilton
Challenge Fabric and rules will be available at guild meetings through February.  Additional  fabric may be purchased by calling or emailing Kay Wilton before the meeting.
Bed Turning                                                                                Char Hagner
A short reminder:  I am asking for primitive quilts, pineapple quilts and any others that have a story you would like to share.  Without you and your story our bed turning won't be successful, so if you have such a quilt; please share.
Demonstrations                                                                        Kelly Johnson 
Friday May 12th                                                                   Saturday May 13th
Ann Caris- Hand Quilting                                                      Joy Lamphere –Binding
Darlene VanderBerg –Landscape                                        Abbi Williamson –Small Project
Joy Lamphere – Binding                                                        Ann Caris –Hand Quilting
Suzie Carr- Rulers                                                                  Cheryl Berggren-Labels
VENDORS
Attic Window Quilt Shop  westmichquilter.blogspot.com
Around the Block Quilt Shop & Mo's  Needle & Thread  www.mosneedleandthread.com
Quilted Memories  www.quiltedmemoriesmi.com
New Ewe Yarn & Quilt Shop  www.newewe.com
Abbi  May's Fabric Shop  www.abbimays.com
Smith Owen Sewing Center Inc.  www.smithowensew.com
Lee's Line LLC  www.leeslinesllc.com
Lakeshore Sewing  www.lakeshoresewing.com
Sharon's Quilts & More  www.sharonsquiltsandmore.com
At the Heart of Quilting  www.heartofquilting.com
The Wood Guy
SELC Fabrics  www.selcfabrics.com
The Quilters Clinic  http://www.quiltersclinic.com
---
PALS Quilt Show in 2015 was a huge success.  Hundreds turned out.  Here are some pictures of the event: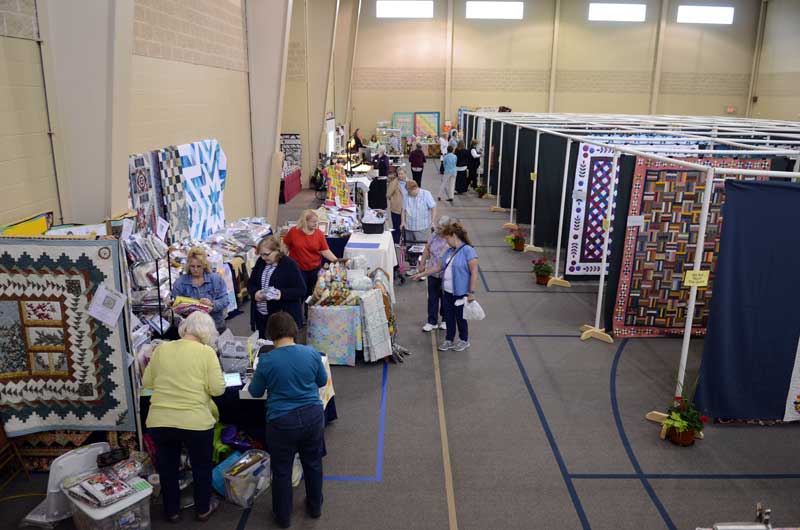 Vendors lined the perimeter of the hall.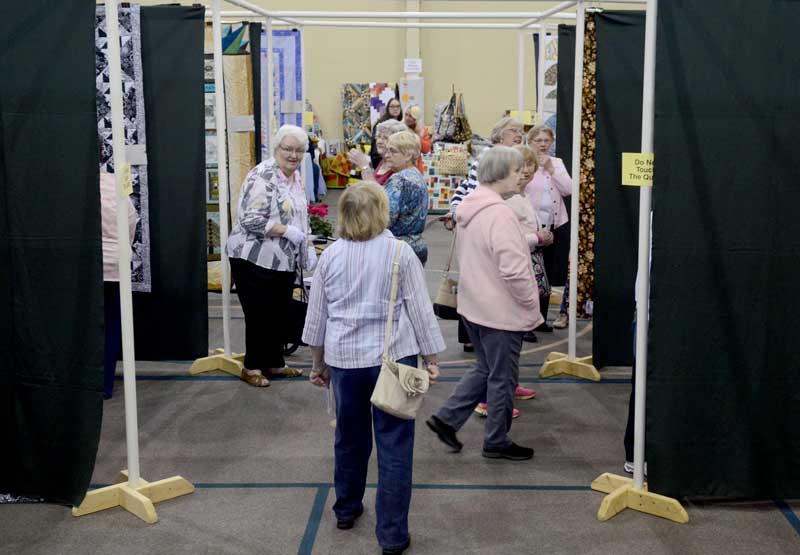 Crowds gathered to see more than 150 quilts that were on display.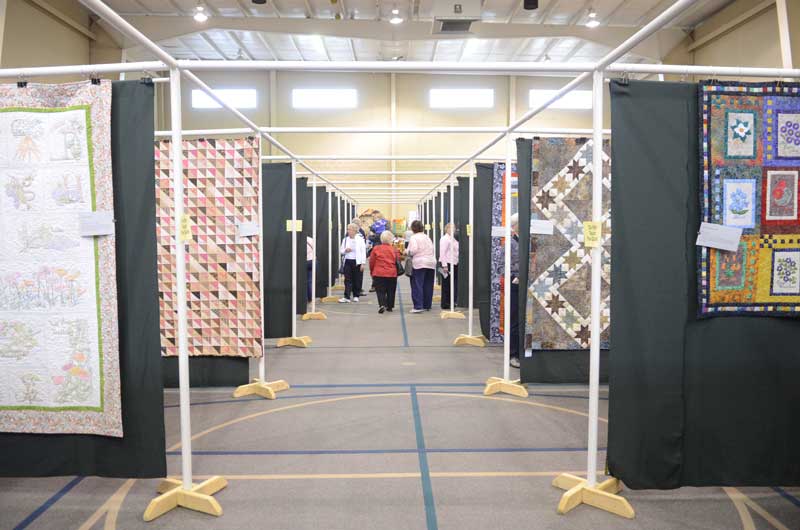 Quilts were exhibited in the center of the hall, with each quilter idendified.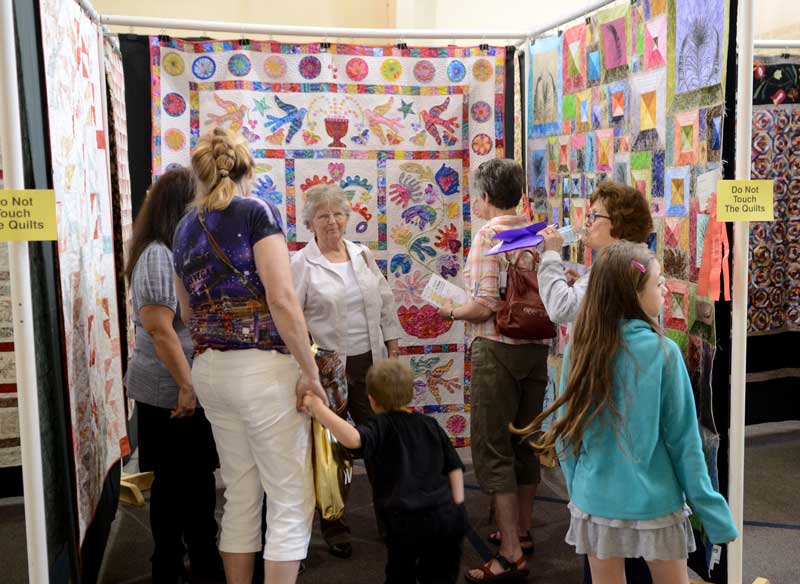 Award-winning quilts were on exhibit.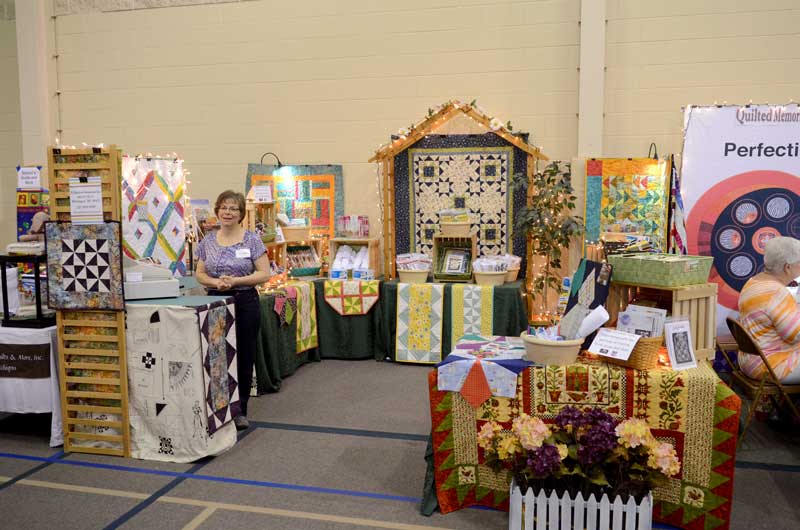 Local and regional vendors offered products for sale.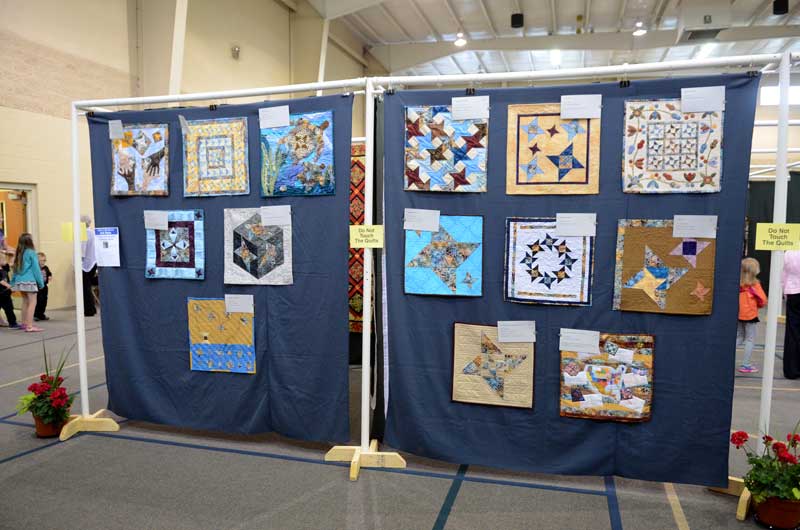 Challenge Quilts were exhibited with ribbons to the winners.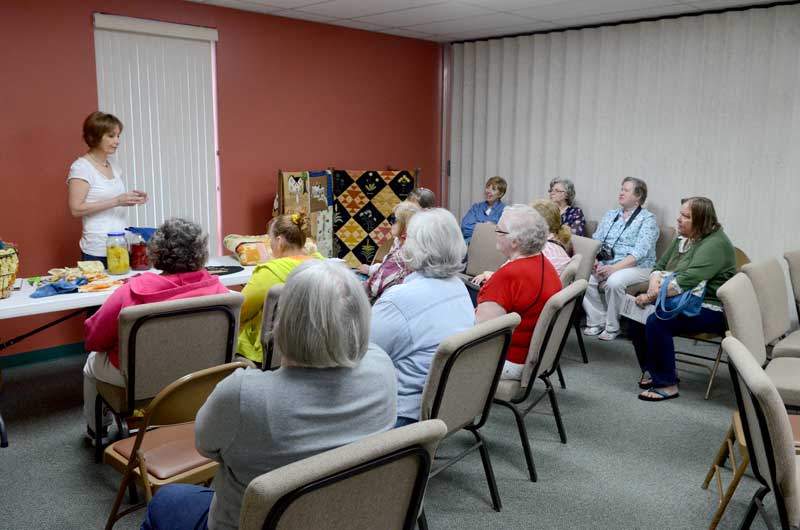 Quilting Demonstrations took place every hour.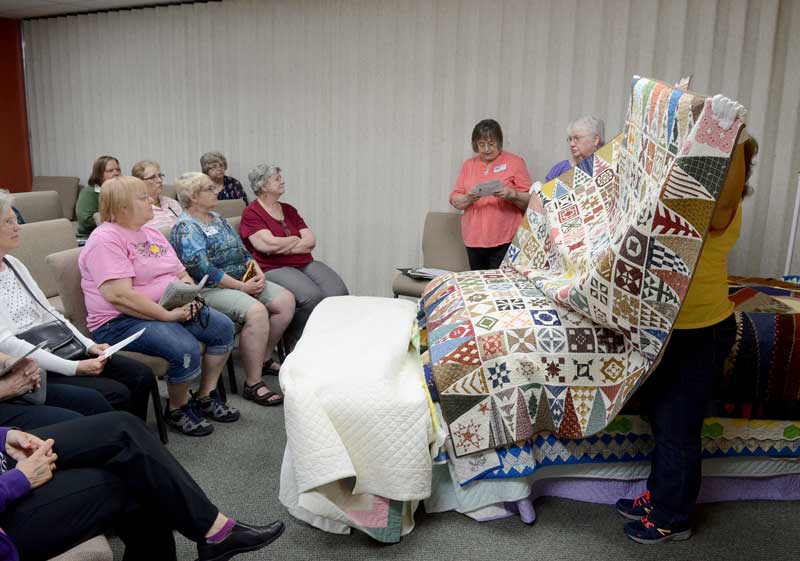 …as did Bed Turnings.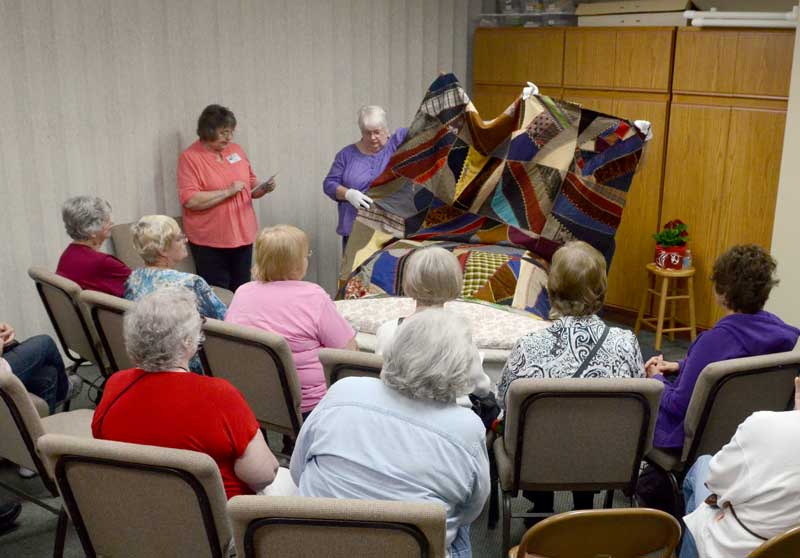 …which were a big hit.


Don't miss out on all of the fun.  Put it on your calendar. May 12 and 13, 2017.  See you then.

List of 2015 Vendors:
Abbi Mays
Around the Block Quilt Shop
At the Heart of Quilting
Attic Window Quilt Shop
Kat Eye Design
Lakeshore Sewing
Quilted Memories
Renee's House of Quilting
Sharon's Quilts and More
Smith Owen Sewing and Quilting