October –  Mary Huey from Craftsy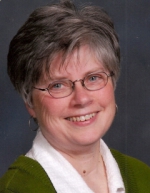 Mary is our last instructor of the year, and this is a wonderful opportunity for you to take a great class in Mastering the Feathered Star.  The class is on Monday, October 2 from 9:30 a.m. until 4:00 p.m. at Quilted Memories in Montague.  If you have ever wanted to create a feathered star, this is your chance to make it with some excellent guidance from Mary.  Any questions or to sign up, please email kathleenmyers68@gmail.com.
Mary will also be our speaker that evening.  don't miss the opportunity.
ALSO…
Looking forward to our distribution of the Charity/Baby quilts. Thanks to all who helped us reach 200 quilts. It is a huge undertaking and it takes all of us working together to make us successful.
---
November –  PALS University
PALS University will be here before you know it! If you have a technique to share, a tool you love, how to improve, please let Joy Lamphere know and she can get you signed up for November shout4joy.geo@yahoo.com