2018 PALS Calendar
February:   Fat Quarter Fun!!  Please remember to bring a Fat Quarter with you to the meeting.
---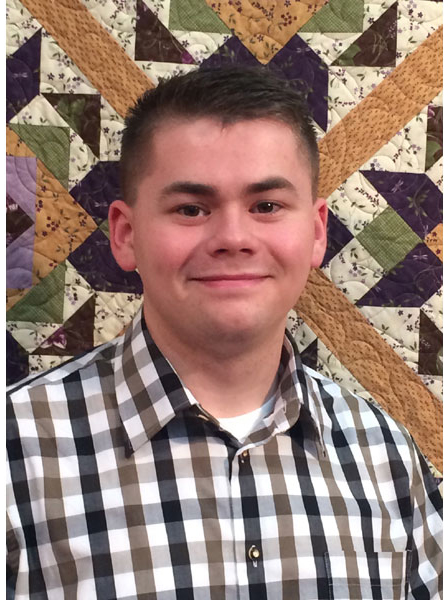 March:   Our first speaker/teacher for 2018 will be Doug Leko of Antler Quilt Designs, antlerquiltdesign.com.  He has a brand new book, "Stashtastic",  just released in December.  His first class will be on Sunday, March 4th, "English Knot."  On Monday, March 5th, he will teach "King's Cross."  Please be sure to check with Resources to sign up and get your supply information for each class.  I'm sure Doug will have lots to teach us.  We've heard he's a lot of fun and has a great story.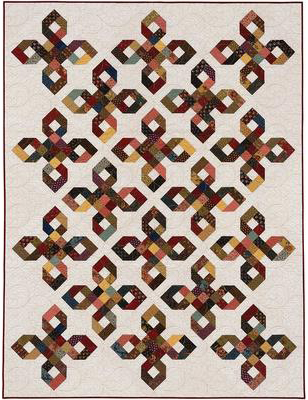 Class: English KnotDate: Sunday, March 4, 2018
Time: 10:00 a.m. to 4.00 p.m.
Place: Quilted Memories in Montague
Cost: $45 for members and $55 for non-members.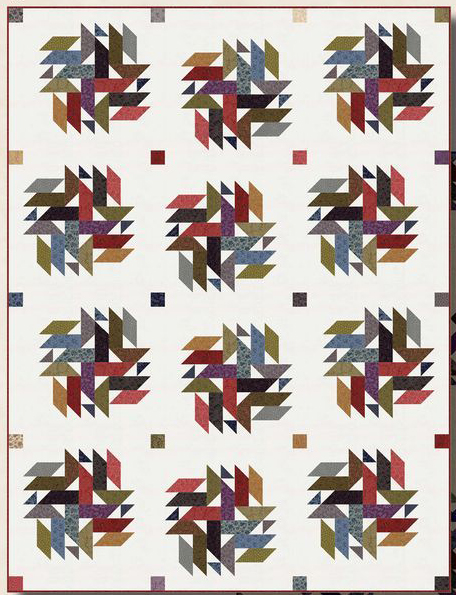 Class: King's Cross
Date: Monday, March 5, 2018
Time: 10:00 a.m. to 4.00 p.m.
Place: Quilted Memories in Montague
Cost: $45 for members
and $55 for non-members.
---
March:   3/17 Tentative date for National Quilt Day activities.
April:   Gudrun Erla, think stripology rulers, gequiltdesigns.com
May:   Board Member Challenge!!  Bring in those finished UFOs from January.
June:   Edyta Sitar of Laundry Basket Quilts, laundrybasketquilts.com
July:   Product Review by Quilted Memories, quiltedmemoriesmi.com
August:   Picnic
September:   Susan Cleveland of Pieces Be with You, piecesbewithyou.com
October:   TBD
November:   PALS University
December:   Christmas Potluck
---
Time to get started on our AQS Ultimate Guild Challenge 2018 quilts!
What's Your Modern? Let's discuss quilting techniques!! There will be a Challenge meeting to help on January 30th at 6:00 pm at Joy Lamphere's home.
The meeting is for all of us to get together and bounce ideas, brainstorm, discuss quilting techniques or if anyone needs help with anything etc…. No sewing machines, just your project, or fabrics or paper designs. We will also demo two binding techniques.
Please RSVP at elegantstitcheslongarmquilting@yahoo.com
---
CHICAGO INTERNATIONAL QUILT FESTIVAL
Mark your calendar for Saturday, April 14, 2018.  We are planning a big bus trip to the Chicago International Quilt Festival.  We will have a fun filled day with hundreds of quilts to admire and also hundreds of vendors where you will find just the right items to purchase.  The bus will leave Muskegon at 6:15 AM.  It will also stop at Meijer in Grand Haven at 6:45 to pick up our Lighthouse members joining us.  We will stop for breakfast and arrive in Chicago just in time for the show to begin.  After a busy, exciting day at the show, we can relax on the bus and will stop for dinner on the way home.  We welcome all Lighthouse members to join us.  The cost for the day is $65.00, $70.00 for nonmembers.  This includes the bus fee and show ticket.  You are responsible for your own meals.  Signup will begin at the January general meeting and the following week at Lighthouse Guild meeting.  Checks should be made out to PALS.