April 3, 2016 – Kim Lapacek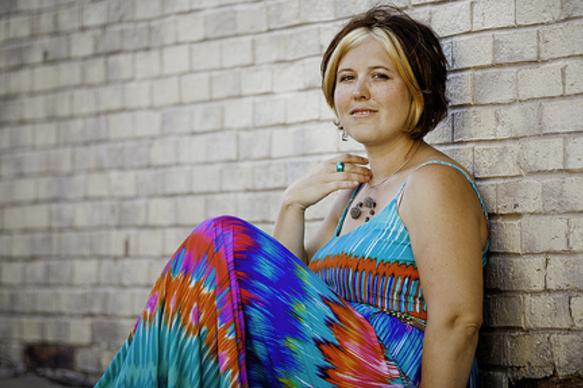 Kim Lapacek  will be our guest speaker  and  teacher in April.  Join her for two wonderful classes:  Sign-up will take place at our March meeting on the 6th.
Project Quilting Workshop
Date: Sunday, April 2, 2017
Time: 9:00 a.m. to 4.00 p.m.
Place: Quilted Memories in Montague
Cost: $45 for members and $50 for non-members.
Stretch yourself and capture the sparks of creativity in a class with Project QUILTING's mastermind Kim Lapacek. PQ's inspired, limited-time-frame challenges can be a great way to kick start your artistic process. You'll see a trunk show of projects made for past challenges, work through the thought process of the "limited unlimited," learn a few new techniques and skills to try, and then give it a shot with a special PQ class challenge!
Class: Dresden Neighborhood
Date: Monday, April 3, 2017
Time: 9:00 a.m. to 3:30 p.m.
Place: Quilted Memories in Montague
Cost: $35 for members and $40 for non-members.
Pull out your fun scraps and turn them into a unique Dresden Neighborhood! We'll put a whimsical 'twist' on the traditional Dresden Plate, cutting, piecing, applique and stitching to make an adorable wall hanging! Once you learn Kim's techniques, you'll never look at a traditional block the same way.
---
Patchers at the Lakeshore Presents
The Threads of Friendship 2017 Quilt Show on May 12 & 13
It is almost time for our Biennial Threads of Friendship Quilt Show, so put it on your calendar for May 12 & 13, 2017 at the Fellowship Reformed Church 4200 East Apple Avenue. We will have two raffle quilts, a new challenge quilt, new vendors and much more. We wouldn't have a great show without all of you who volunteer and your beautiful quilts, so start thinking about what you would like to put in the show and what you would like to volunteer for.
---
Welcome to PALS

PALS (Patchers at the Lakeshore) was formed in January 1991 to nurture and encourage friendships through the education and tradition of quilting. We are all quilters – novice, expert and everything in between! We have a large and resourceful membership of about 250.
PALS meets the first Monday of each month at 6:30 p.m. at Fellowship Reformed Church, 4200 Apple Avenue in Muskegon. A special program, guest speaker or activity follows a short business meeting. "Show and Tell" is a special time at the end of each meeting, where members bring their latest projects to share with the group.